Site Monkey
Savvy Crew
Savvy Super Mod
Premium Member
Fortnight Flash Fiction Author
Jun 26, 2014
1,621
1,486
129,356
This is the second most frequently asked question, so I figured I would post the answer here.
Two ways!
1) Many but not all the agents and editors post directly as a reply to your pitch that they are interested. This can be as a request or simply to ask a clarifying question about your pitch. So definitely keep an eye on your pitch. The easiest way to do that is to open your Profile (your image at the top right of the screen)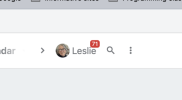 Then choose "Postings"
That will show you all the posts you have made recently: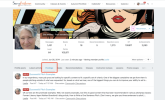 You can check your posts and see if any have been responded to.
2) Once the pitchfest is over we ask that the editors and agents provide us with the full list of requests. We publish that here on the site.
FYI, after that (usually within the same week) we remove all the pitches from public view. That is to protect everyone's privacy and content.
Happy Pitching!